We're delighted to have worked with and treated many people over the past few years – clients from Pembrokeshire, from Wales, and beyond.
Below are a few quotes from some of our previous clients – here's what they have said about us: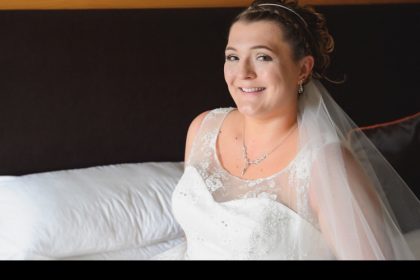 Laura Cresswell
Been seeing John for a few sessions now and I can not recommend him enough. He is very professional and knows what he's talking about. He has done a few things for my joint lock and he works wonders for me. He has done acupuncture, soft tissue massage and clicks my back.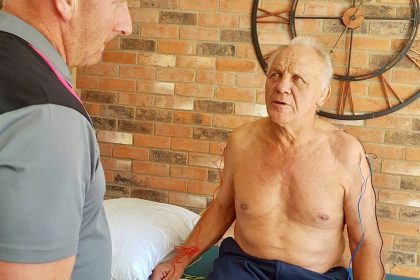 Brian Jacks
"I was delighted with Johns treatment .As an Olympic judo player I have had many injuries and seen many therapists from Chiropractors to Osteopaths to Physiotherapists all claiming they could do this and that ! My lower back is now 50% improved after just two sessions …thanks again."
William Borrett
"Highly recommended for a professional holistic approach.John explains everything well and understands the needs of the individual"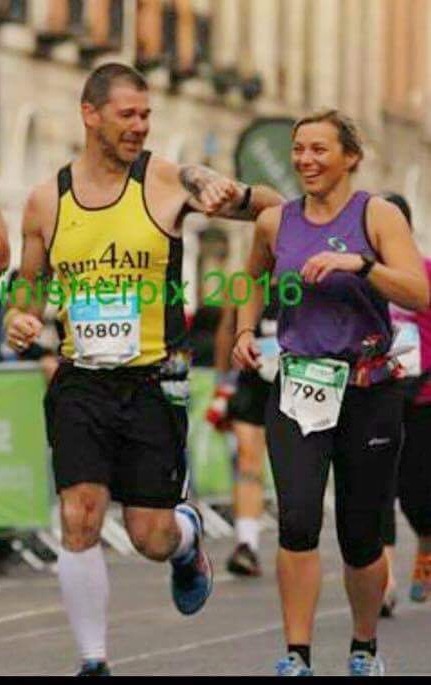 Becky Lewis
"After a busy year of events ending the season with two marathons four weeks apart my knees were in bits a visit to the Magic Man John Rothery had me diagnosed with ITB Tendonitis and I was taped and treated and a treatment plan was prepared I left his practice walking better than I had done for a month! John's knowledge and professionalism is always top notch! Great service!"

Caroline Cumberlin
"Two sessions with John for big fat swollen ankle, he diagnosed and treated and it's better already. Can't recommend him enough; he's precise, explains well, confident and gets the job done. Thankyou "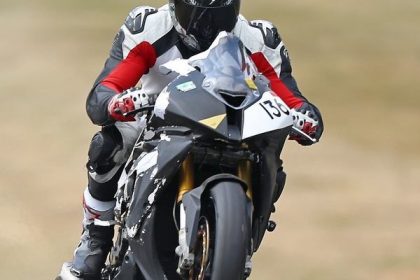 Joe Baldry
John Rothery is the best Physio I have ever been to see, I had a few long standing and new injuries and with just one session in his new practice has given me more flexibility and reduction in pain. His forward thinking and proactive approach will help you with ailments and injuries.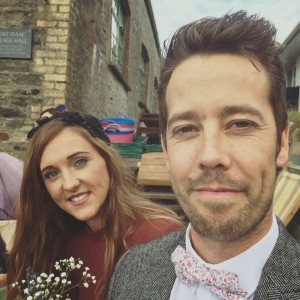 Richard Henton
"Extremely professional and knowledgeable! I had severe spasms in my lower back leading to a significant curvature and twist in my whole back.After just one session I was able to walk upright again.Highly recommended! Thanks John !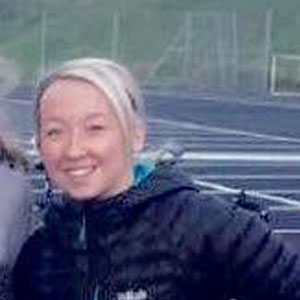 Jenny Price
"I suffered an injury to my knee whilst skiing in January 2016 which ended up being a torn ACL (anterior cruciate ligament) and ruptured medial meniscus which forced me out of work for 6 months and a career change. This also resulted in major surgery using a graft of the hamstring to reconstruct the ACL and an artificial pad for the cartilage. I was finally pointed in John's direction. He has made a massive difference to everyday life and even encouraged me back into sport with confidence. I'm really excited to continue to smash my goals and hit next years targets with John's help. Thanks"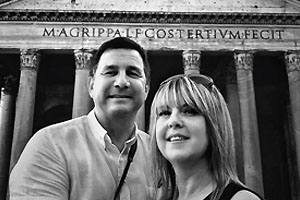 Nadia Lloyd
"From personal experience... John Rothery is the first number I call when my sciatica plays up! John is a legend... thank you"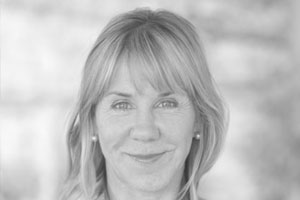 Alice Welch
"During my visit to Saundersfoot, I became seriously incapacitated by pain in my lower back and turned up at The Rothery Centre looking desperate! John booked me in for the next morning and unbelievably sent me out walking, with sensible advice to help myself and another appointment very early the following morning. His professional and down to earth approach filled me with confidence very quickly. Muscle energy techniques, realignment plus massage to relax my muscle spasm-ed back, meant a full recovery …..in just two days!
"I couldn't recommend John more highly, he is a talented and caring practitioner. Thank you John!"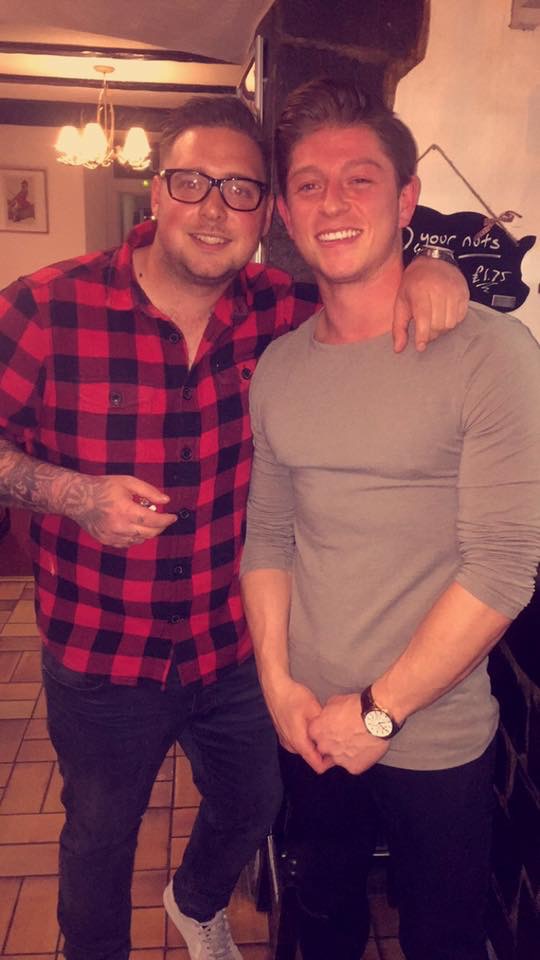 Lee Davis
"John was great yesterday for my appointment his diagnosis and treatment really helped.Highly recommended.Great service,nice guy"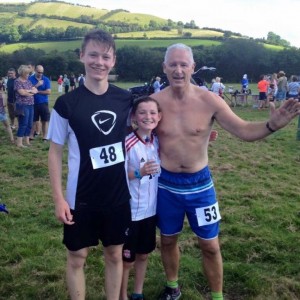 Lance Phillips
"I can't recommend Rothery Health Centre enough..the service and treatment I received was first class, and Mr Rothery was totally professional "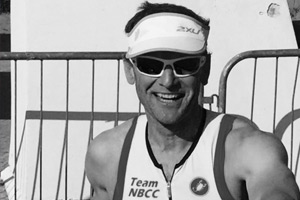 Dave Francis
"I'm one of those athletes that lets a problem develop, hoping it will go away. When it doesn't, I rock up at the clinic giving little or no notice saying we've got 10 mins to sort this out! An exasperated John smiles and nods knowingly and takes it all in his stride. John has always found time in his busy schedule. Last year I dropped myself on him 3 weeks before I was due to go to Kona for the ironman world champs. John couldnt have done more. I encroached on his time, took liberties and this stoic deep thinking Yorkshire man never once thought of saying 'can't' or' no'. He approaches his task methodically and professionally and explains what has happened, why, and what can be done. Good agony aunt too!"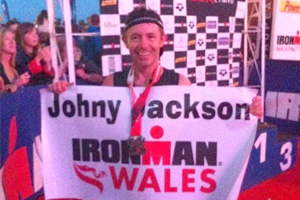 Johny Jackson
"Luckily for me I met John Rothery by sheer chance as he was passing by my house and we got chatting. John could instantly see I was suffering with a injury to my groin. I had been seeing specialists in the hospital and been to several sessions of Physio on the NHS but with no success and I was unable to run. I was nervous about seeing John as I never knew him and his treatments were so different to the previous people I had seen. He loosened parts of my body where I had been tight and I felt like a new man again. He also cured my groin problem in 1 session in the following months."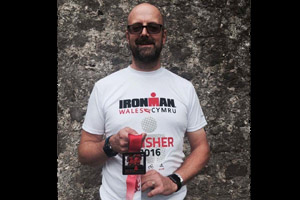 Jamie Mills
"John Rothery personally helped me through my journey to Ironman 2016 after I'd suffered calf problems for some time. Upon meeting him he immediately diagnosed my problem and set about repairing my injury explaining everything every step of the way.
"After receiving his knowledge and expertise in his field I went on to complete the Long Course Weekend and IM Wales to achieve my dream. I would not recommend anyone else having succeeded in my goals through him. Jamie"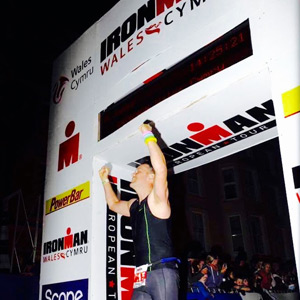 Matthew Jones
"While training for Ironman Wales, I was suffering with really tight calves and ended up pulling one. A friend recommended John Rothery to me and within 10 minutes of being assessed John had identified the problem. After one session my calves felt like new and, as John suggested, I bought a particular type of running shoe. I've never had any problems with my calves since. John is a fantastic professional who is massively respected by all who know him - I would recommend his services to anyone."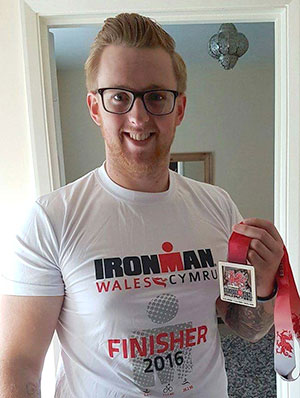 Rhys Ivemey
"When originally starting to train for the Ironman in October 2015, I was little shy of 18 stone. I was told that running would cause issues for me because of my size and to increase my milage slowly as I lose weight. By March 2016 I was suffering from severe shin splints and tried everything in my power to shift it (new shoes, new insoles, reducing training)... or so I thought. One session with the man himself, Mr John Rothery diagnosed the problem to an issue further up my body and gave me all the tools in which to help fix it.
"Since taking the words of wisdom from John I have had no issues with my shins and feel absolutely fantastic. Thank you so much John!"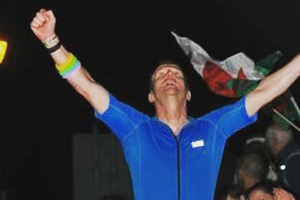 Ian Sullivan
"Six weeks ago I saw you, having put my back out by picking up a packet of wine gums. I could barely get in my car, let alone walk... On Sunday I took 49mins off my pb in Ironman Wales - 13h37m...
"You can add me to your list of stories as a reminder to future patients that anything is possible... (with the right help!) Many thanks, Ian Sullivan"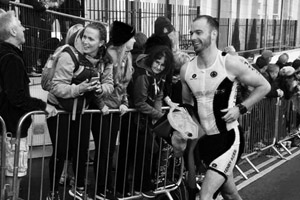 David Meyrick
"Big thank you to both Emma and John at Rothery Health. In the run up to both IMW 2015 and 2016 I suffered with both hamstring and ankle injuries but with plenty of professional advice and treatment they ensured I made both the start and finish line on both big days!"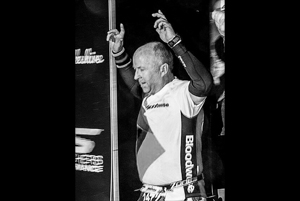 Julian Rossiter
"Whilst training for Ironman Wales 2015, I injured my back. I rested and carried on without getting it checked out, this resulted in a DNF as the back issues returned on the bike course.
"John Rothery was recommended to me and I went for a consultation. After a couple of sessions, my back was feeling better than ever. It felt stronger on the bike and in the sea. I was even able to beat my swim PB by 20 minutes.
"I would like to thank Rothery Health Clinic for their professional advise and treatments which helped me achieve my goal in finishing Ironman Wales."
Brian Keane
"During Ironman 2015, my left shoulder was 'dead' or at best heavily fatigued from the very beginning of the swim. With the help and advise of Rothery Health Care, I was given exercises to strengthen my shoulders and put me in the right place to take on the 7 mile swim of the Isoman. After the race, another appointment, swiftly sorted out a very jaded back.
"I would highly recommend Rothery Health Care, not only for immediate relief from niggles that are getting in the way of optimum training, but also for the advise that can prevent niggles and injuries in the long run."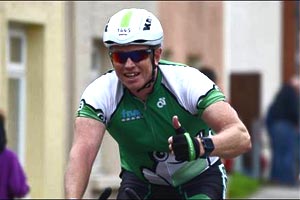 Dafydd Owen
"I first had problems with the ligaments in my lower legs whilst training for the LCW marathon in 2015. I was advised to see John, as he was not only an expert in his field but also an endurance athlete. John helped with treatments and advised orthotic insoles for my shoes to help support the low arches in my feet. He also give me advice on how to modify my training to reduce the chance of any pain returning.
"Following John's advice and ongoing support I have completed the LCW and Ironman Wales this year. Thank you."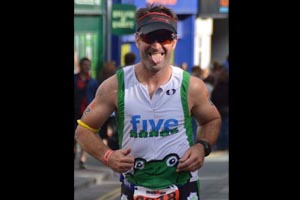 Steve Rogers
"You are awesome at Rothery Health and you guys really know what your doing!! Every time I come in to your clinic I feel relaxed and confident that I am going to be up and moving and on the bike and running with no problems at all!
"I've been in to see Emma and John regarding a torn hamstring and calf issues and a lower back problem and now a knee problem which you diagnose accordingly and treat. Thanks guys. Steve"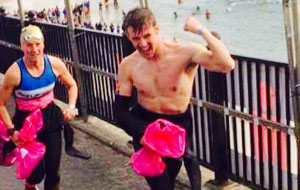 Callum Davies
"John Rothery and his team have worked wonders on me. Due to tightness and pain in my calfs prior to competing in Ironman, I made an appointment. It was instantly pointed out that my insteps had collapsed and explained how this was having an affect on my legs. John not only worked on this but sorted my ham strings and worked on my body, sorting legs, shoulders, back and neck.
"I walked out feeling like a new man! The pre and post Ironman massage helped massively given by Tracy Povey especially as my body felt broken after competing. John has given me lots of encouragement and been able to give good sound advise due to his personal experiences of competing in endurance events. Under his guidance, my swimming massively improved, for which I will be for ever grateful for."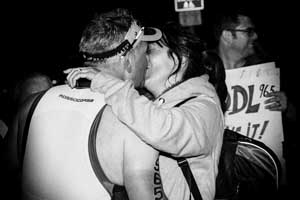 David Douglas-Law
"I have been going to John now ever since my IMW journey began back in 2014. I have now completed 3 back to back IMW and LCWs. Every time I go in I feel relaxed and comfortable, and the injury is always diagnosed quickly and treated effectively and professionally.
"During my first ever IMW in 2014 John personally came down near the finish line to cheer me across the line. I even sent a thank you card because there is no doubt in my mind that with out his help I would not have fulfilled my dream and replicated it three times. Thank you John."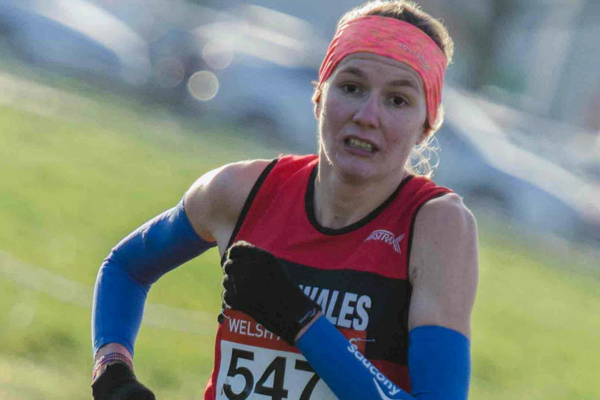 Caryl Mair Jones
"I highly recommend John, always available for help & healing. As a GB & Welsh international, John is up there with the best for injury prevention & treatment, it's great to have someone on our doorstep."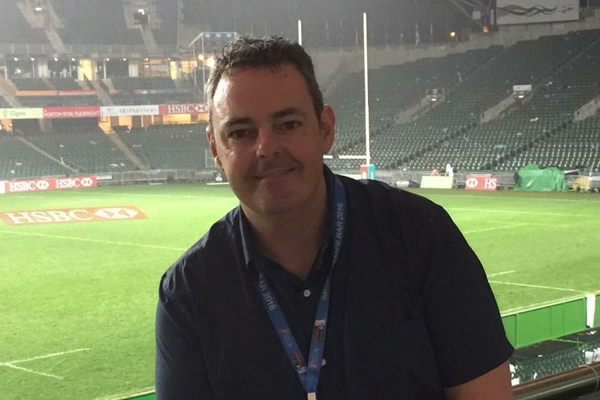 Timbo Hughes
"Superb... Got to the root of the problem very quickly and treated accordingly. Felt very comfortable and confident. Can highly recommend John"
Sarah Parker
"Excellent, professional service. You can show up limping, then can skip out at the end of the session ! John is very knowledgeable and uses many different approaches to get you back in the proverbial saddle. He looks at you holistically, asking questions and offering extremely useful advice through a genuinely caring attitude. I have been having acupuncture for migraines recently and the relief can be almost instant. Thanks John and see you next week!"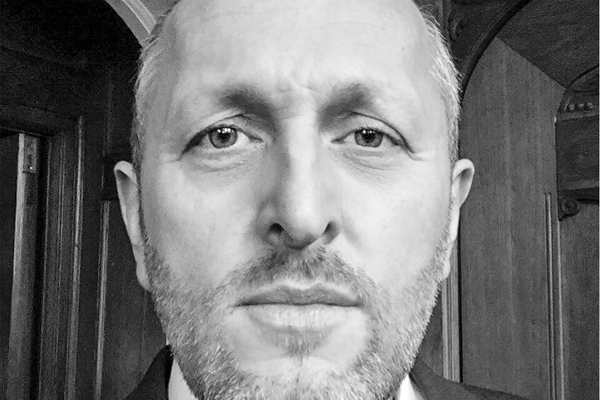 Gary Taff Thomas
"John is an absolute genius, I was recommended to him via friends as my back, neck legs were totally in major pain including restrictive movement in my spine due to a rugby injury years ago and aggravated with long periods on my feet and past history... Just one visit to his clinic he sorted my problem out and freed me up from major pain and discomfort for over nearly 6 yrs... A few visits still to go but wow top professional in his profession and I would not hesitate to recommend John to any potential client... many thanks mate outstanding treatments."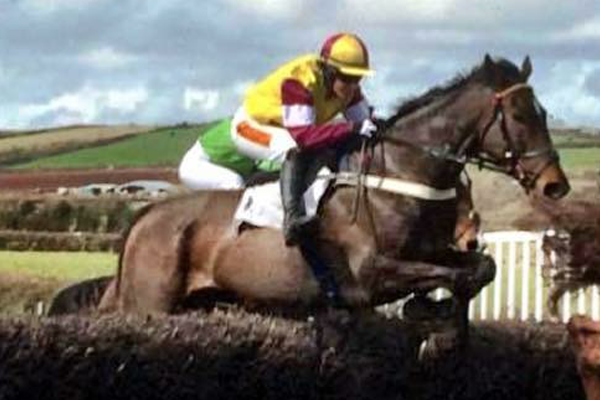 Jodie Hughes
"Top man, great advice and methods from manipulation to acupuncture, loosening my muscles up, and also taping me up. He has treated all the injuries I have had, helping me get back into action and racing horses again. Many thanks John."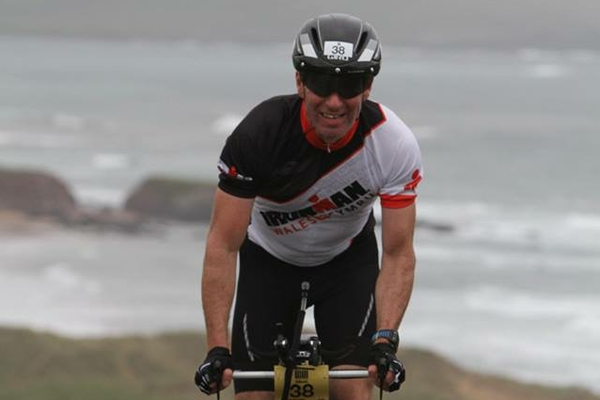 Simon Batty
"Perhaps doing a fast 10K on Boxing Day after hurting my back lifting my mountain bike over a fence wasn't a good idea. Visited John in a lot of pain and unable to stand up straight, or even sit down pain free I can honestly say he worked wonders on my back. Got to the root of the problem (Facet Joint) really quickly, freed up the clunky bits, stretched me about a lot and within 45 minutes I could stand up straight and walk properly. A few days later and following the advice he gave about the right stretches to do I have just run a 5K at my normal pace and without pain. Excellent, professional, efficient and a very safe pair of hands."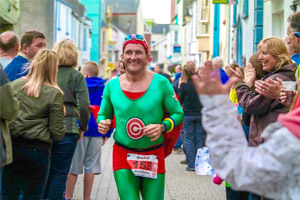 Matthew Evans
"I have been using Rothery Health for the past couple of years. John and his team have an abundance of knowledge and a manner that is unique and athlete focussed. Many times I have questioned the possibility of racing due to an injury; every time John has got me race-ready and fully-fit to race.
"His knowledge and ability to treat the cause as well as the injury is rare in his field and I cannot recommend him and his team highly enough."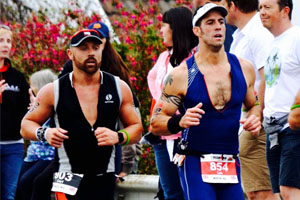 Carl Williams
Managing Director Synergy Health & Wellness Centre, Pembroke Doc
"John and I have worked together through a period of nearly three years having being introduced to each other through another local business man. Upon John's arrival in Pembrokeshire his enthusiasm and his impressive knowledge of osteopathy and his broad range of experiences made me feel at ease. I can recall 5 different events over two years where John has come to my rescue including a serious a calf strain, a popped rib and a quadriceps tear.
"Thank you John for support, professionalism, enthusiasm, the experiences we have had so far and the ones to come!"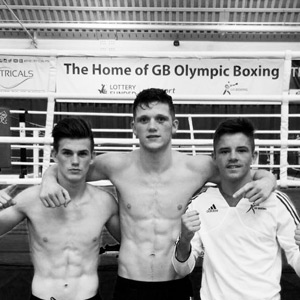 Mickey McDonagh
GB Boxer
"Thanks very much for the fantastic treatment today, I feel like a different person now."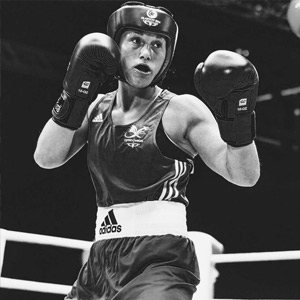 Charlene Jones
Team Wales Commonwealth Boxer
"Thank you for excellent treatment yesterday John, feel amazing. Highly recommended - be seeing you again soon, thank you"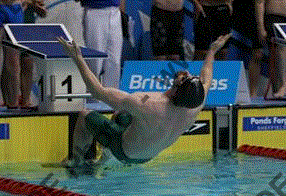 Nathan Oxford
GBR Olympic Swimmer
"John was an excellent professional. I was fully assessed and treated, I felt at ease throughout the treatment, and was able to continue my training shortly after a series of treatments."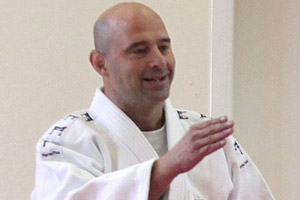 Barry Cooper
3x Former British Judo Champion
"Thanks for your help Mr Rothery, I owe you. Without your knowledge and expertise, I would not be able to teach my students. On behalf of everyone at The Lincoln Judo Academy... a big thanks."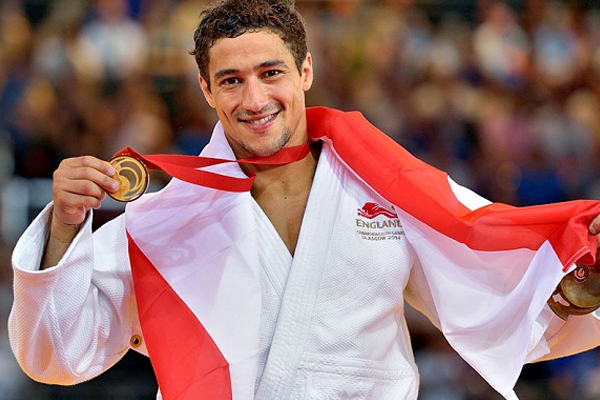 Ashley McKenzie
GBR Olympic & Commonwealth Judo Athlete
"John's assessment was 1st class - he helped me with my recovery, and I was back on the mat in no time."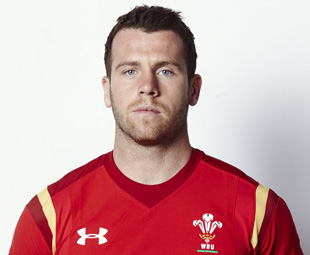 Gareth Davies
Welsh Rugby Union International
"Thanks John for preparing me for the Rugby World Cup, your treatment really helped - top man."